Want to start this year 2022 in a new and exciting way?
Here is the right place for you!
Learn more about Google SEO!
Vue Tech will guide you to be the best at Google SEO,
We welcome you to work with us if you find this information useful!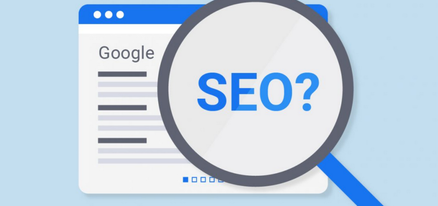 Search engine optimization is important because it maintains the transparency of search results. Users trust search engines, so gaining top positions in search engine rankings signals to them that your website is a credible source. The higher your site appears in results pages, the more clicks and traffic it will receive.
The goal of SEO is to optimize your website's pages appear at the top of search engine results pages (SERPs) such as Google. By getting to the top of search engines and ranking your website, you'll gain valuable exposure and free traffic. In addition, Search engine optimization doesn't mean making your website for Google but making it relevant to your users. Google only shows its users websites that they will find relevant.
There are many ways of creating an SEO website and doing SEO optimization for beginners. After reading all the tips for SEO for beginners, you would have a rough idea of how to start search engine optimization on your website. SEO is made up of different components, and knowing what they are and how they work is key to understanding why SEO is so critical. 
In the brief of this SEO for beginners 2022 guide, SEO is pivotal since it makes your site more obvious, which implies more activity and more openings to change over prospects into clients. There is no right or wrong way of doing SEO, hard work, and dedication to see results work. 
We created this page because we want to create a simple guide so all readers will be able to follow. Click here for the info.
Before we start on the five simple steps, you would need to set up 3 necessary tools in order to start your SEO journey!
Using the Google Search Console web service, webmasters can check the status of their indexing and improve their visibility. Google Webmaster Tools was the service's previous name until 20 May 2015. Google introduced a new search console in January 2018, with a new user interface. Search Console is Google's free tool to monitor and maintain your site's presence in search results. Be alerted to problems with indexing, spam, and other aspects of your site, and Identify the sites that link to your site.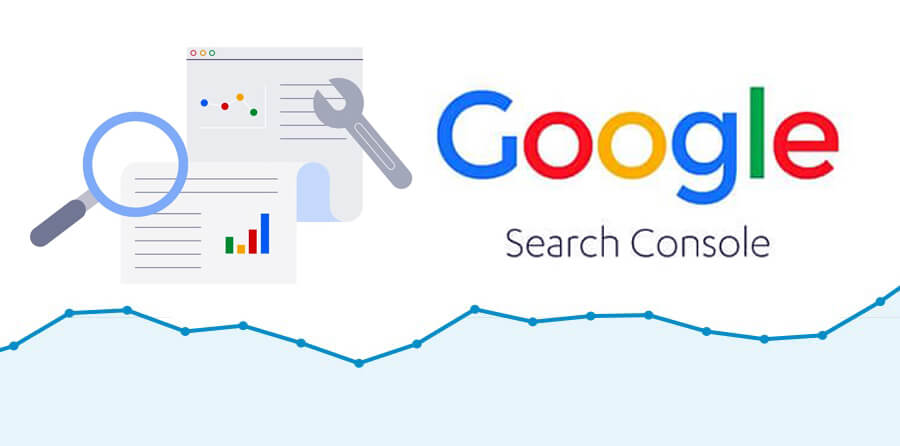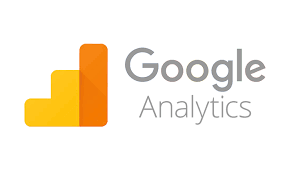 Google Analytics– The old google analytics allows you to understand your site and app users to better check the performance of your marketing, content, products, and more. Access Google's unique insights and machine learning capabilities to make the most of your data. Analytics works with Google's an advertising and publisher products, so you can use your insights to deliver business results.
Google Analytics 4– The new Google Analytics will give you the essential insights you need to be ready for what's next. Thanks to Google's advanced machine learning models, you'll receive automatic alerts when there are significant trends in your data – such as products seeing higher sales due to new customer needs. It will even help you predict what your customers will do in the future. 
By calculating churn probability, it allows you to better allocate marketing budgets when budgets are tight. Our goal is to keep adding predictive metrics, like the potential revenue a group of customers might generate. By creating audiences, you can reach higher-value customers and run analyses to see why some customers are more likely to spend than others, so you can make improvements to your campaign.
Rank Math– Rank Math is a Search Engine Optimization plugin for WordPress that makes it easy for anyone to optimize their content with built-in suggestions based on widely-accepted best practices.
Yoast– Yoast SEO is a search engine optimization plug-in for WordPress. The plugin has five million active installations and has been downloaded more than 350 million times.
All in One SEO– All in One SEO allows you to easily import SEO data from third-party plugins so that you can switch and use a more powerful and much better SEO tool. Simply go to All in One SEO » Tools page and switch to the Import / Export tab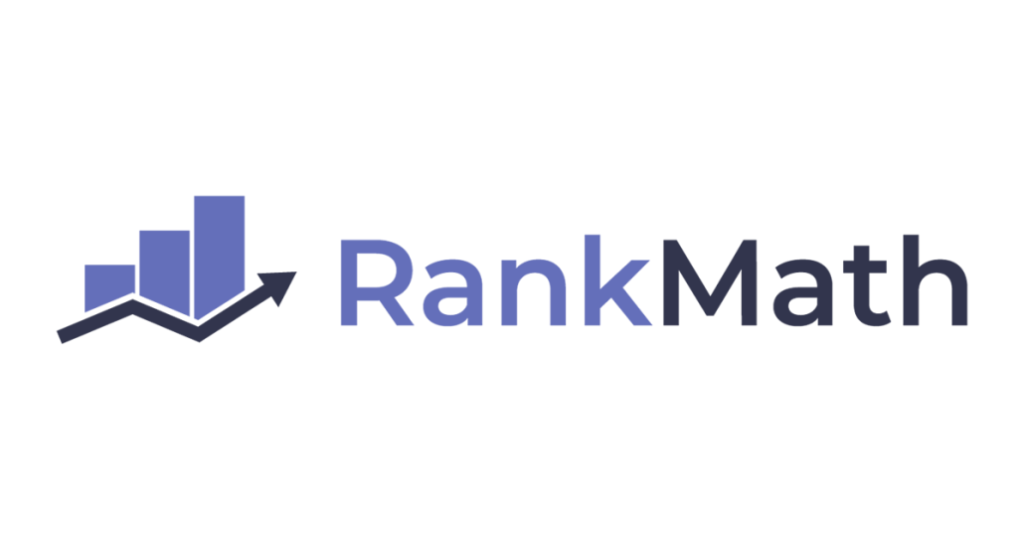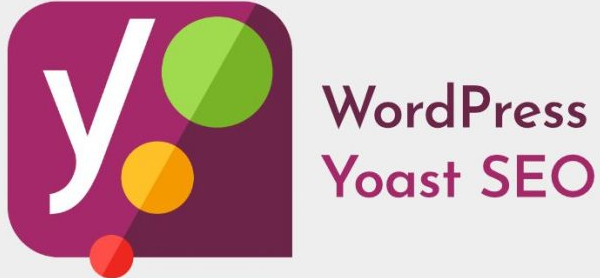 SEO Workflow: Keyword Research -> Content Creation -> Onsite Optimization -> Offsite Optimization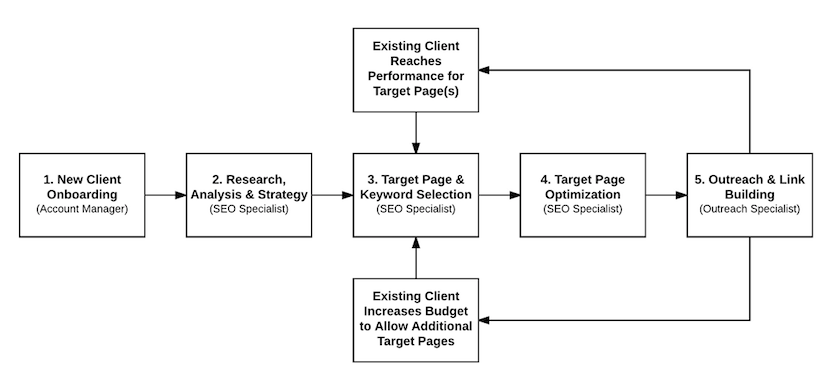 (Topics, valuable keywords, research on keyword search volume)
Keyword research is the process of finding every possible keyword relevant to your site's content, where people enter into search engines with the intention to find a specific topic, product, service, etc.
when properly done, keyword research also yields the topics for which you should be creating content on your site.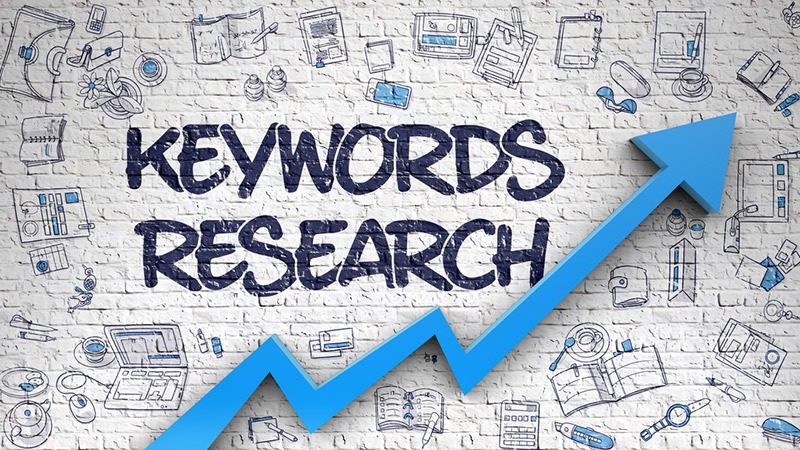 Keyword research is the process of finding every possible keyword relevant to your site's content, where people enter into search engines with the intention to find a specific topic, product, service, etc.
Properly done, keyword research also yields the topics for which you should be creating content on your site.
Is keyword research important for search engine optimization?
Keyword research is still important when it comes to ranking on search engines. Keyword research also provides insight into the queries your target users are searching for on search engines
Doing keyword research tells you what topics users are searching for, and what are the most popular topic amongst them that relates back to your website's content. By researching keywords that have a high volume of searches each month, you are able to identify what content to create to stay on-trend.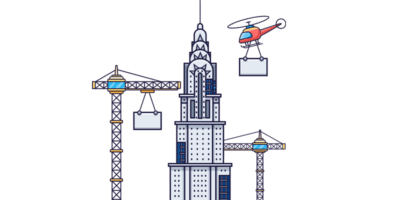 Use 1-3 keywords to create an article that is possibly an interesting topic that people will search for. Normally topics for Compare, How to, What is, User experiences have higher search volume and higher conversion rates.
Write an article or create a page

 The content needs to have a title, at least 2 subtitles, the focus keyword is preferred to be in the title, subtitle, and first paragraph. 
Skyscraper content: The Skyscraper Technique is a link-building strategy where you find high-ranking content with tons of backlinks, capitalize on its weaknesses, and develop a much better piece of content.
If possible, you can keep adding new content on a regular basis. The content you create must be exclusive and regularly updated for your audiences to visit your site. The video offers more value than words, so do not neglect to include one on the page that your audiences visit. It is evident that videos can attract more visitors to your site, especially if they contain valuable information about your website.
Ensure that all the topics you write about in your blog are relevant to readers. Simply quoting information from another website won't work for you. In order to reach a goal, your content should provide the solution to the problem. If you read your blog, you can provide your readers with information and news of high quality.
In SEO, the Skyscraper Technique focuses on building your site into the largest "skyscraper" on the internet. Like a skyscraper, your site becomes the one everyone is talking about. The main goal of SEO skyscraper building is to be more relevant, interesting, and bigger than the other websites out there.
Since the advent of the skyscraper technique, digital marketers and search engine optimizers have been using black hat keyword strategies in order to rank higher on search engine results pages (SERPs).
Your keyword should be:
Business-relevant and relevant to your customers
A keyword that is worth advertising for (or has a high traffic value, as ranked by tools such as SEMrush, which provides advertising costs for that keyword)
Depending on the buyer stage you are aiming for. Do you have the time and resources to create content for top-of-funnel mailing list subscriptions? If not, you must choose a keyword that focuses only on late-stage buyers.
You may not want to do something if your audience will not find it interesting.
Rank Math-assists you in optimizing your post to receive maximum traffic
Page Titles and Meta Descriptions are short pieces of HTML code found in every web page. They show the title of the web page and its description, similar to the title and blurb on the front and back of a book. They tell you what the book (or page) is about before you open it (or click the link).
Image SEO – is the process of optimizing the images on your website so they are easy for search engines to "read" and find, consequently improving the visibility and rankings of your content in Google and other search engines.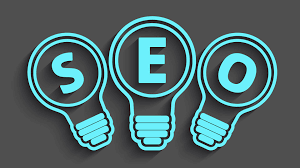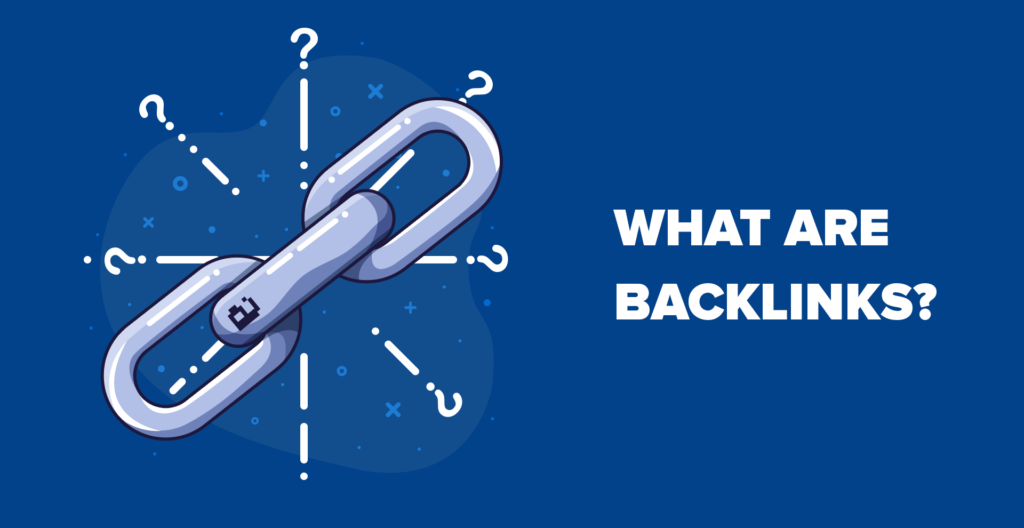 Google understands that backlinks are important for SEO since they indicate that another resource deemed your content valuable enough to link to it. The more backlinks a website receives, the more likely it is to rank high on SERPs due to the additional valuable content it contains
The importance of backlinks for SEO may seem obvious, but this is not the case. The term backlink refers to links that point back to your website from another website, also known as an inbound or one-way link. Backlinks are the most effective way of promoting your blog or website since they are hyperlinks from other sites to yours.
Places to create backlinks: Forums (Quora/Reddit/kiasu parents), google business, Facebook/Instagram/Youtube/social media, affiliates/business partners, and many others
Site speed– The reason why site speed is a ranking factor is that it is, first and foremost, a sign of quality user experience. A fast site speed will result in a better user experience, while a slow site speed will result in a poor user experience.
Site optimization for mobile view– The benefits of mobile SEO go far beyond simply generating more traffic from mobile search; it improves the overall experience for your visitors. This helps boost conversions and keep users engaged with your site, even when they are navigating it on a small screen.
Visitor engagement– User engagement or customer engagement is basically assessing an individual's response to a digital offering: a service, a product or a website. User engagement is important because highly engaged users are the ones who are likely to try, buy or share feedback about the product or service.
https encrypted– More than a nice-to-have addition to a website, HTTPS encryption plays an important role in search rankings. HTTPS makes websites safer for users to visit, and that added layer of security is highly valued by Google. If there's any question whether HTTPS is a ranking factor, this chapter will clear everything up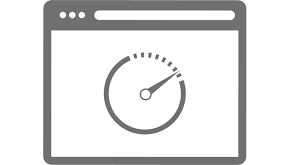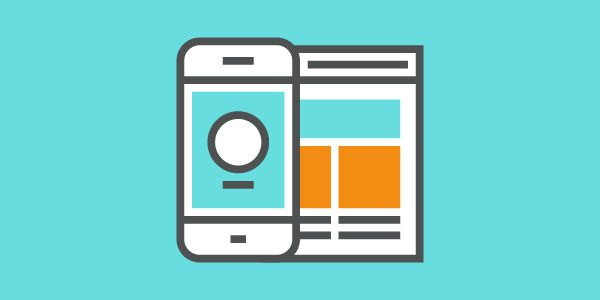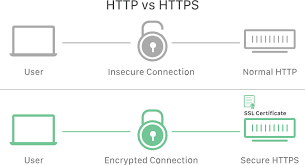 Here are some tips to improve on SEO!
Image SEO –Search engine optimization for images, also known as image SEO, is a technique for optimizing the images on your website so that they are easier for search engines to find and process, improving your content's visibility in Google and other search engines. It's important for your photos to pop on your site. If you fill your website with stock images, it will appear unoriginal, like thousands of other sites that look the same. There are countless websites that feature the same generic stock photos. For example, consider a corporate website, a consulting firm, or a business that prides itself on customer service. All of these use a photo of a businessman smiling.
On-page SEO– In order to achieve this goal, you must optimize the content on your web pages so that it is optimized around relevant keywords and ranking factors. For instance, the content must be formatted correctly and contain appropriate heading tags, alt text, and links.
Off-page SEO– Search engine optimization off-page refers to everything you do outside of your website that may affect your ranking on search engines. When it comes to improving your site's off-page ranking, you'll need to improve its credibility, authority, popularity, and relevance from the perspective of users and search engines.

Technical SEO– Specifically, you should optimize the backend of your website to meet search engine technical requirements, for instance, by minimizing code or setting up redirects to conserve link equity.
Having calculated how much total content you want to create, you can estimate how long it will take to create all the content you want to create. Suppose, for example, you publish four long-form content offers each year. Completing each of them takes at least three months.
It takes more time and effort to develop ideas based on content gaps or thought leadership. You can't create them every day, so a system should be in place for documenting them when they arise.
To create content, all necessary information must be gathered. It involves research to find data to back up the writer's claims unless they are the subject matter expert. If a writer does not have subject matter expertise, they will need to interview someone with technical knowledge in addition to conducting this SEO tutorial, which is a complete guide for beginners that will help them understand how Google SEO effectively.
Both B2B and B2C businesses must focus on SEO organic traffic to boost business leads, reputation, and digital marketing, especially B2B companies heavily reliant on it.
If you follow the guide and continue to do it for a few months, you can start to see some results in your Google search console. Remember that SEO is a long-term process, normally it takes 3-6 months to see noticeable results. It doesn't happen overnight. We believe if you follow the guide and continue to do it for a few months and you can see some results in your Google search console.
Vue Tech is a professional digital marketing agency and website development company, our team are focused on results-driven solutions to help our client to achieve business success. We have proven successful technics to improve our client's digital marketing performance and dramatically increase the leads quantity and quality without increasing the marketing budget.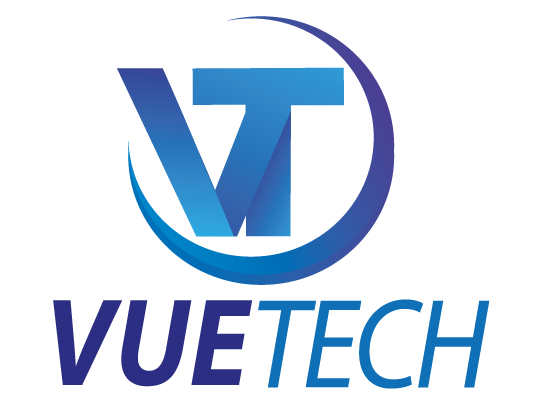 Want to learn more about SEO?
Check out our blogs for more !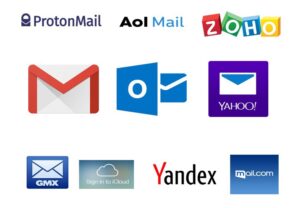 Google Workspace, formerly known as G Suite, is a cloud-based...
Read More