We are selling the Local Cloud ERP Sales system, with no monthly or annual charges, forever free to use. The ERP system will be installed on your computer, the data will be saved in your local cloud and you can access through any of your devices. E.g computer, smartphone, and tablet from the same LAN.
No limit on how many devices.
No limit on how many users.
No monthly or annual charges, free forever.
Can access through any devices. Computer, smartphone, and tablet from the same LAN.
An hour of remote training and setting up the system.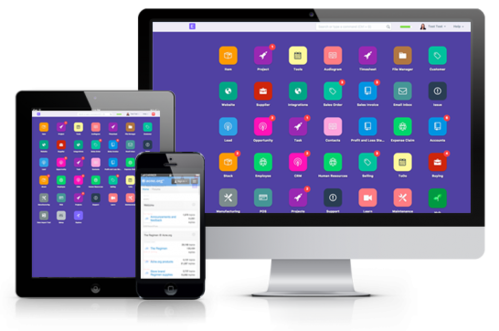 A sales system allows salespeople to be organized, helps them manage their contacts, makes tracking sales order more efficient which will result in better time management. In short, a sales system module makes managing your sales opportunities effortless.
The average prospective user usually lacks the technical expertise needed to properly identify and plan what IT solution is most suitable for their business needs. Naturally, searching for a firm that is capable of guiding them in making smart at the mean time affordable IT solutions.
We, Vue Tech Pte Ltd pride ourselves in providing precise and affordable IT solutions to empower and prosper your business. We will discuss and provide honest opinion on what are the IT services your business may need. Thereafter, providing you with the service. To get started, just Contact Us to speak with our friendly customer care delegate. Look forward to resolving your inquiries and respond to them soonest possible.